What is CoolSculpting®? Take Yourself Further
The unique CoolSculpting® fat-freezing technology is a nonsurgical, scientifically proven way to reduce pockets of fat in trouble spots such as the abdomen, flanks, or under the chin in as little as one session.*
*Up to 20-25% reduction in fat layer thickness after a single session. Results may be seen as early as 1 to 3 months after treatment.
The CoolSculpting® procedure is FDA-cleared for the treatment of visible fat bulges in the submental (under the chin) and submandibular (under the jawline) areas, thigh, abdomen and flank, along with bra fat, back fat, underneath the buttocks (also known as banana roll) and upper arm. It is also FDA-cleared to affect the appearance of lax tissue with submental area treatments. The CoolSculpting® procedure is not a treatment for weight loss.
The CoolSculpting® Experience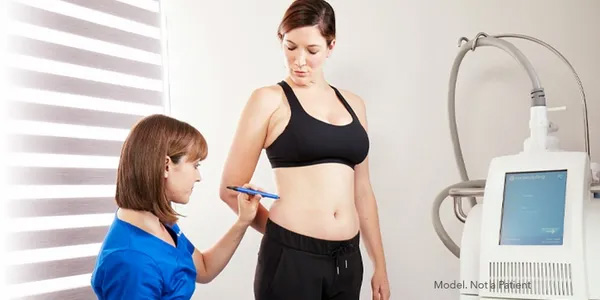 Your Coolsculpting Metairie provider will apply a clear gel pad to the treatment area. This creates a barrier between the cooling panel and your skin. Clinical trials have demonstrated CoolSculpting® to be safe and effective in reducing fat in certain areas.
You'll feel a slight sucking sensation as the applicator adheres to your body. During the procedure you may experience sensations of pulling, tugging, mild pinching, intense cold, tingling, stinging, aching, and cramping at the treatment site. These sensations subside as the area becomes numb.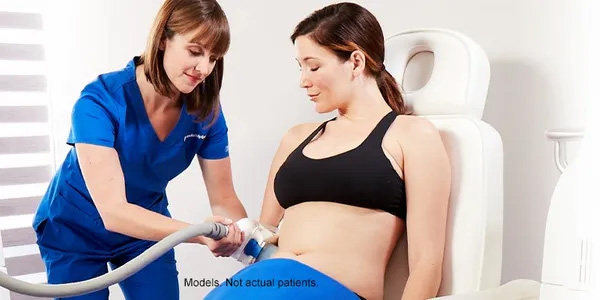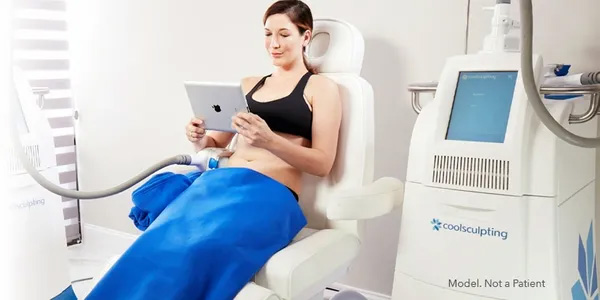 During the treatment, you will be able to read, answer emails, or chat with a friend. After the applicator is detached, your provider will do a brief massage on the area to break up the treated fat cells and enhance the fat reduction. That's it! Most patients experience little to no downtime after treatment.
Treating Cellulite & Reducing Circumference Made Easy
The VelaShape III treatment uses a combination of technologies. A vacuum like device will elevate the targeted tissue in the area that is being treated so that it is closer to the energy sources. Then, infrared light (IR) and bi polar radio |frequency (R*) energies will be delivered to the tissue to heat the targeted treatment areas quickly and evenly without damaging the skin.
The combination of these energies deep heat fat cells and the surrounding tissue. The result is a reduction in the appearance of cellulite.