D. Scott Vaughan is the CEO and owner of First Down Healthcare & Aesthetics. Scott has specialized in spine rehabilitation for more than 29 years. Scott began working at the Florida Back Institute in Boca Raton Florida in 1991 after graduating with a degree in physical therapy. Scott has a bachelor's of science and is a Mississippi State University alum.
While at the Florida Back Institute, Scott worked under the direction of world-renowned neuro spine surgeon Dr. Jordan Davis and orthopedic spine surgeon Dr. Jeffrey C. Fernyhough. 
Scott has completed clinical internships at: 
Holy Cross Hospital wound care and infectious disease department Ft. Lauderdale, FL
Dr. Michael Davoli orthopedic surgeon/physical therapy department Ft. Lauderdale, FL
Boca Raton Community Hospital outpatient physical therapy department Boca Raton, FL
Dr. Steve Hazelcorn, DC, PT Physical therapy department Boca Raton, FL
Broward County Community Hospital, Physical therapy department, Fort Lauderdale, FL


Scott is recognized as a court expert in Orleans Parish, St. Bernard Parish, Disability court, and federal court in the following areas.
Functional capacity evaluations
Physical impairment ratings
Physical therapy


Scott was born and raised in Ponchatoula, LA, and has worked in the Greater New Orleans Metro area since 1999. He also worked with the late Dr. John D. Olson, a neurologist for 17 years.
In 2016, Scott started First Down Healthcare and has continued to provide medical services to the New Orleans Metro area. 
Certifications:
Botox
Dermal Filler
Advanced Botox (Level II)
Advanced Dermal Filler (Level II)
Anti – Aging
Physician Medical Weight Loss
Aesthetic Facials
Laser Safety
Laser Science
Picosure Laser
Potenza Microneedling
Cosmetic Laser
Functional Capacity Evaluation
Hormone Pellet Training & Therapies
Pain Management
CoolSculpting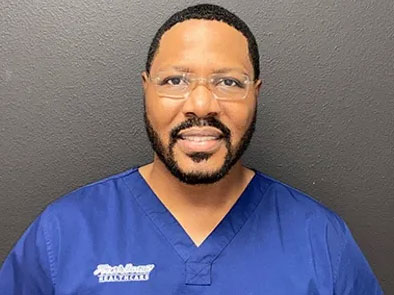 Dr. Blossom was born in Mississippi and raised in Louisiana growing up in both Shreveport and New Orleans. He attended Lusher Extension, McDonogh 35 and Xavier University. He completed medical school from LSU Health Science Center-Shreveport in 2005.
He successfully finished his internship and residency at the University of Tennessee in Memphis in 2009 in Obstetrics and Gynecology. Dr. Blossom has worked in private practice and taught medical students since then in Louisiana, Arkansas and Indian Health Service reservations in Arizona, Oklahoma and South Dakota.
Dr. Blossom joins First Down Healthcare with a passion for minimally invasive surgical procedures, hormonal therapy and treatments alternatives to opioids in the face of the ongoing opioid epidemic. His hobbies include gardening, books and theatre.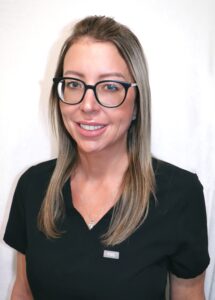 Meshell N. Tregre Matthijetz, RN BSN
Nursing is an ever-evolving career and Meshell has proven throughout her career that she has experienced the many different avenues nursing has to offer. From over 10 years in labor and delivery, to her work as a Legal Nurse Consultant, Meshell is now excited to work in her true passion – Aesthetics.